The Pear is a neighbourhood coffee house and meeting place. A space at the heart of our community where you can meet your neighbours, enjoy great coffee and small treats. 
We carefully choose our suppliers and pride ourselves on providing great coffee and simple yet delicious treats and lunch options. Our coffee is roasted right here in Adelaide, our milk comes from free roaming cows from the Fleurieu Peninsula, our tea is organic and hand blended in Alberton, our sourdough bread is baked a few suburbs away and our homemade sausage rolls are made by our neighbour Lesley.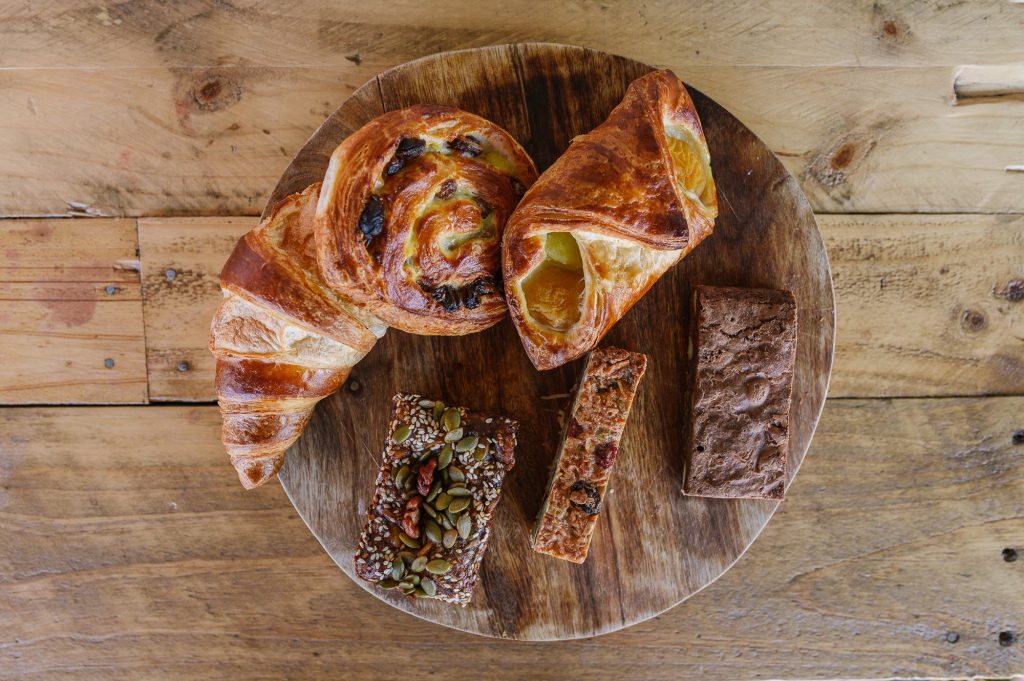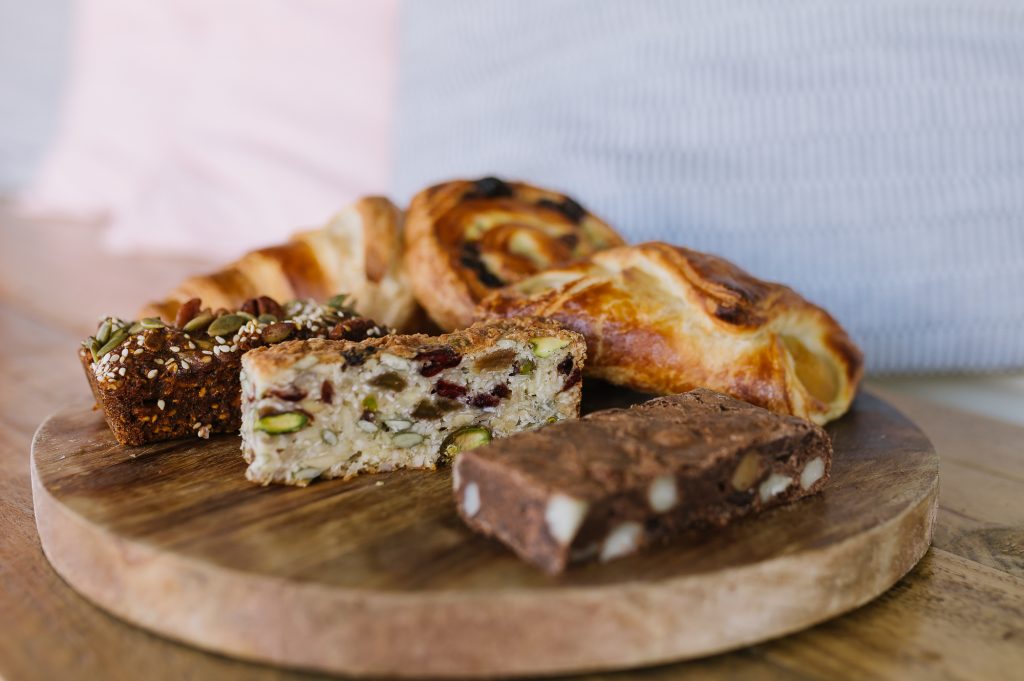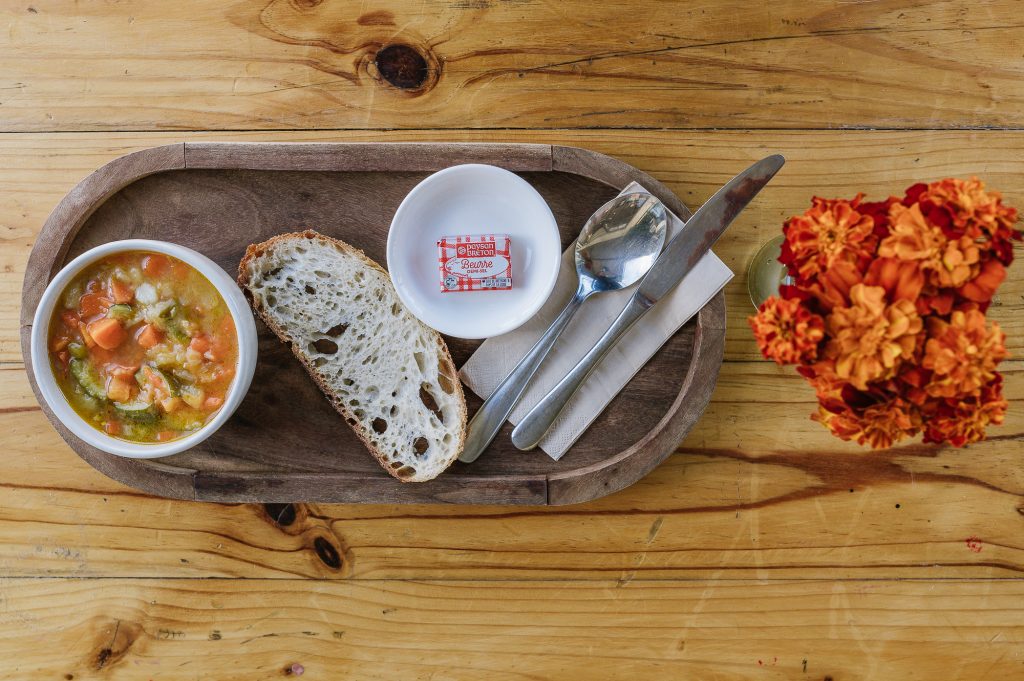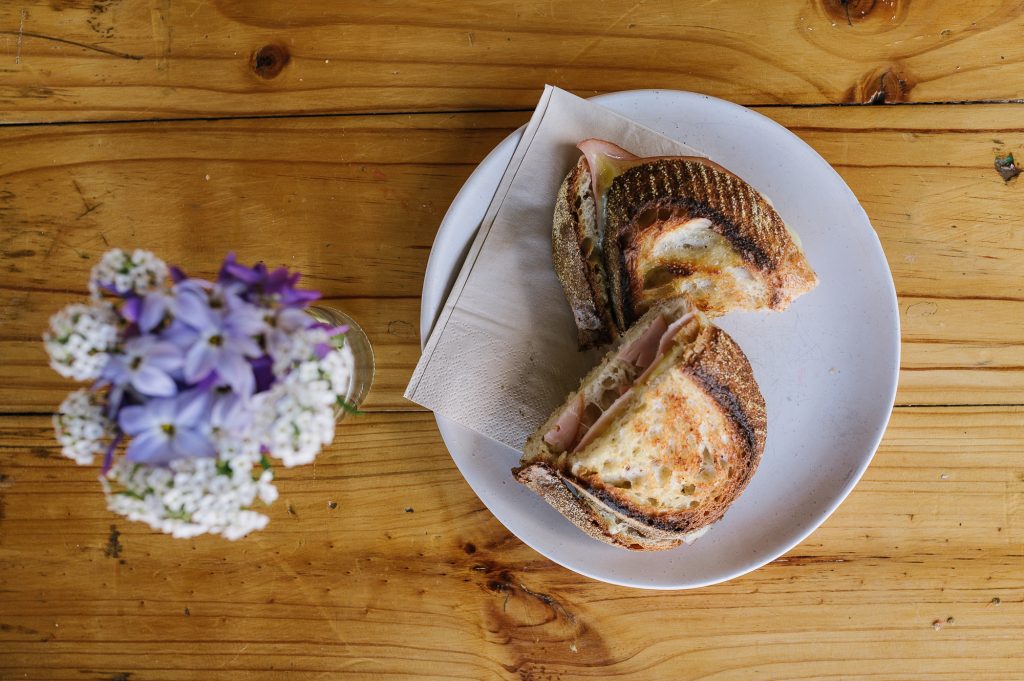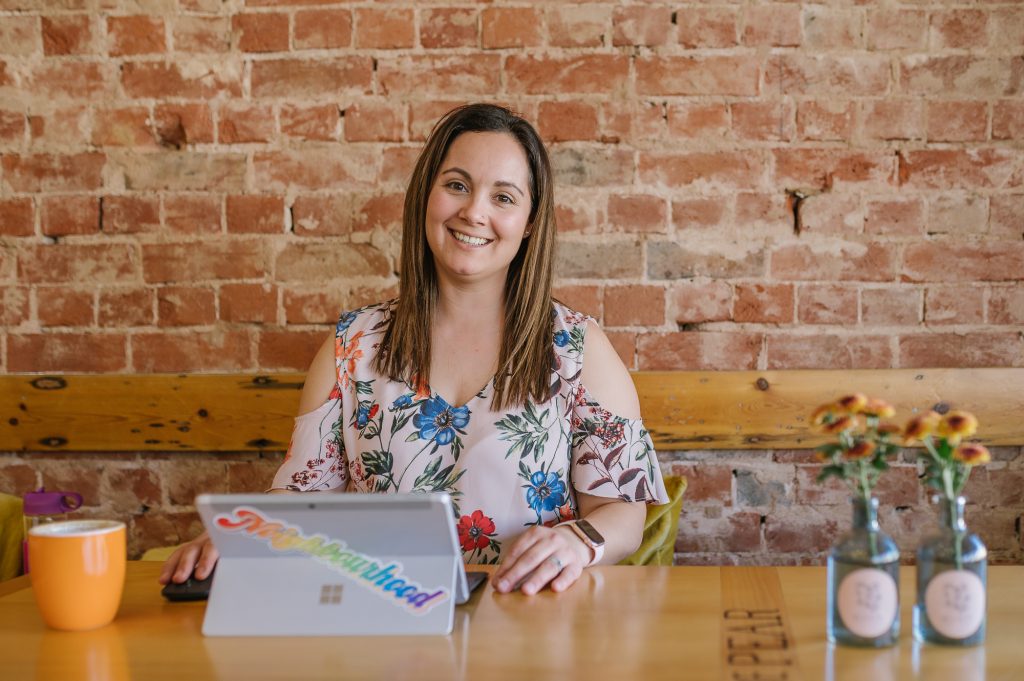 The Pear is more than just a coffeeshop. The Pear hosts regular free community-driven events, conversations, workshops, get-togethers and other activities, services and programs that aim to connect people of all ages. 
Supported by neighbourhood volunteers and other community-minded organisations, The Pear offers a wide range of opportunities for people to get to know each other, share a skill or learn something new, and be part of Neighbourhood.
To find out what activities are on at The Pear and elsewhere in the neighbourhood, head over to our Neighbourhood Calendar. 
Located at the heart of our neighbourhood in a beautiful cul-de-sac with Alberton Railway Station as its backdrop, The Pear organises one or two community events annually, such as second-hand markets and street parties. 
These events are always free and accessible, made possible with the support of countless neighbourhood volunteers and the City of Port Adelaide Enfield. Community events are a great way for neighbours to contribute, share, meet and have fun together.
For upcoming community events, keep an eye on our Neighbourhood Calendar. If you would like to be involved in organising or helping out at upcoming community events, register your interest here.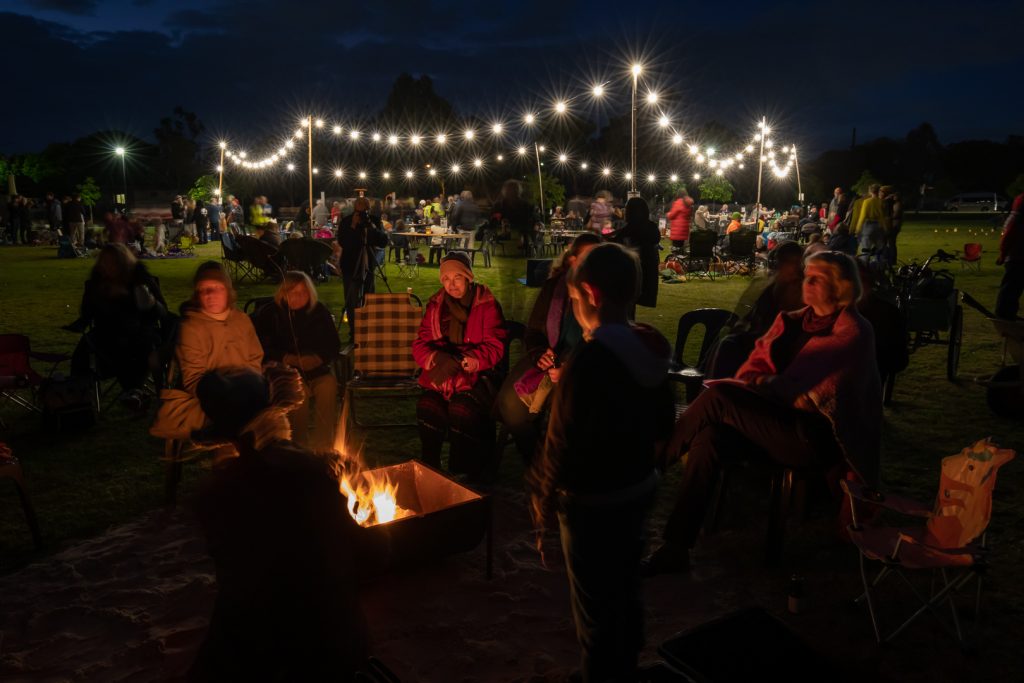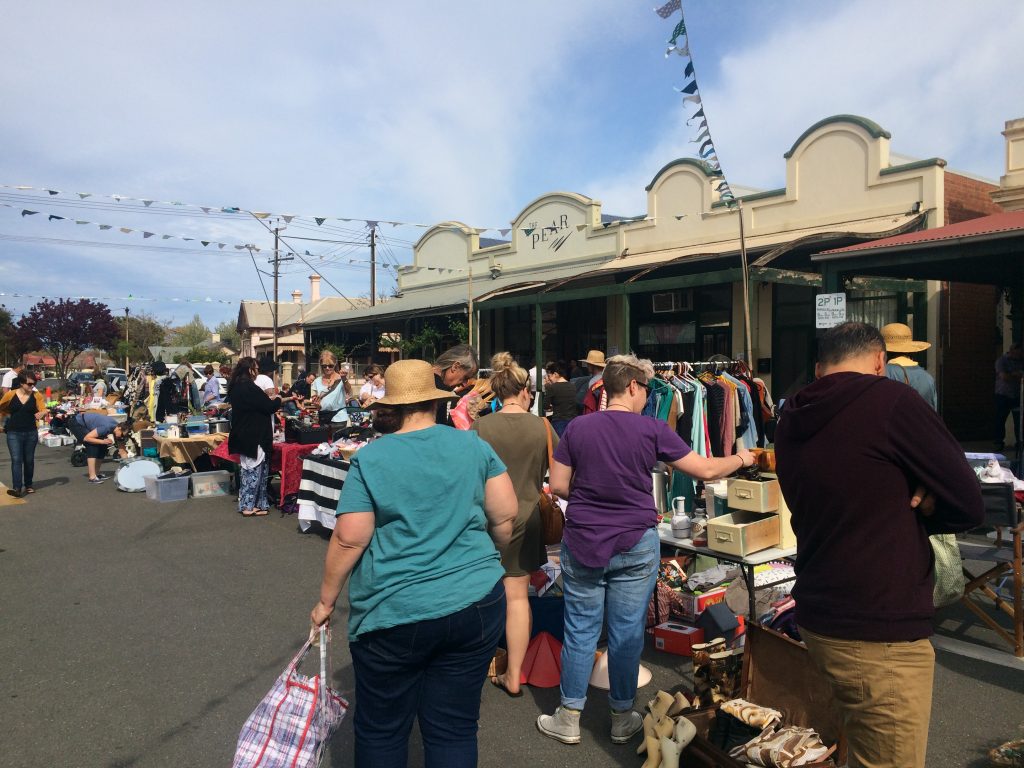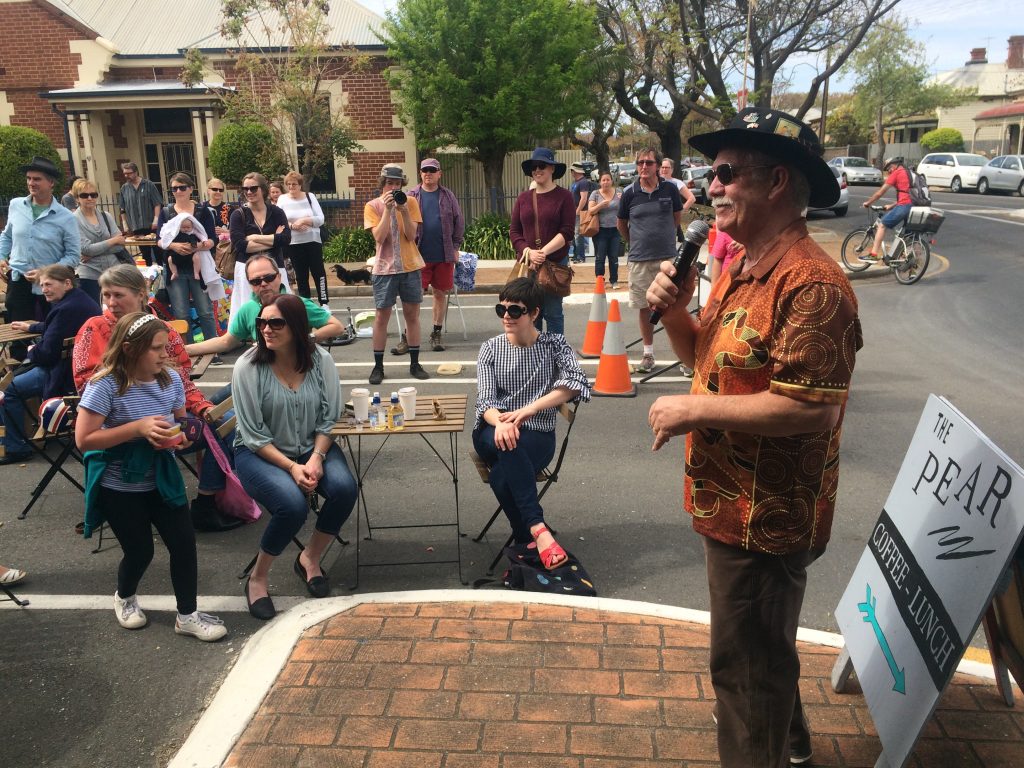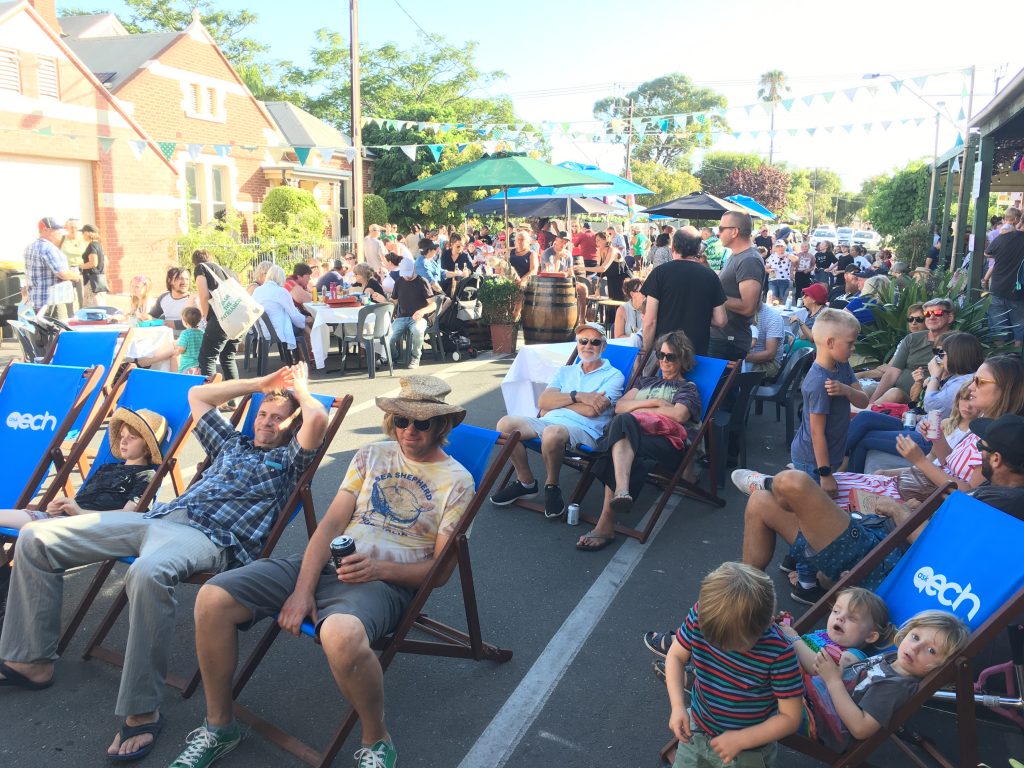 Toast (1 piece / 2 pieces)

$4 / $6

Vegan Sausage Rolls/Pies

$9

Croissant + Ham + Cheese

$7.5

Pancakes (Saturdays only)

$13 / $19
Belgian White Chocolate

$6
The Pear is owned by Joost and Christie, who in 2017 decided to open part of their home to the community by turning it in to a coffeeshop. It was important to them that the team of local baristas that run The Pear from day to day share the same community spirit that they do, something they have managed to maintain even as staff have come and gone over the years. Currently, the Pear's coffee machine and community spirit is kept going from Monday to Saturday by Lauren, Tahnee, Freeda, Annemijn and Joost, and a team of dedicated activity volunteers. To learn more about who they are, head over here.
The Pear is supported by the Australian Government Department for Social Services and ECH Inc. 
Whether you are after a coffee for the road, just need a friendly person to talk to over a cuppa, want to learn a new skill and meet some new people, or looking to catch-up with friends for a simple lunch in a welcoming and inclusive space – The Pear is the place for it.
Have a coffee, grab a book from our Book Share, share some homegrown produce, have a browse of our Handmade in Alberton range of goodies, join an activity, meet a neighbour, volunteer your time, create some community art or simply have a chat. At The Pear, there is a place for everyone. 
The idea for The Pear as a neighbourhood gathering space was born after it took weeks for Joost and Christie to find out that their neighbour Tony had gone into hospital and never came home. When they asked others in the neighbourhood what they would like see to improve local connections, the answer was unanimous: coffee.
Since opening in 2018, The Pear's main objective has been to support a community where people know each other and share a collective responsibility for neighbourliness.
These are the neighbours that you'll meet
I love The Pear. I come here for my daily latte, a chat with anyone that is around and Lesley's sausage rolls.
Annabel
Latte Lover & Retired Actor
I've been a resident of Alberton for 43 years. The Pear has grown as a place that has built community, for me and others in the area.
Ian
Justice of the Peace & Music Lover
Great place to meet up, meet new people and engage in creative new projects. It's a hub, role modelling what every neighbourhood could benefit from.
Chloe
Local Artist & Stobie Pole Art Extraordinaire
Upcoming Activities at The Pear
Each Monday and Thursday morning at 8am (7am if forecast is above 30 degrees) a group of neighbours meet outside The Pear for a brisk walk around the neighbourhood, or
Read More »